Ms Leopard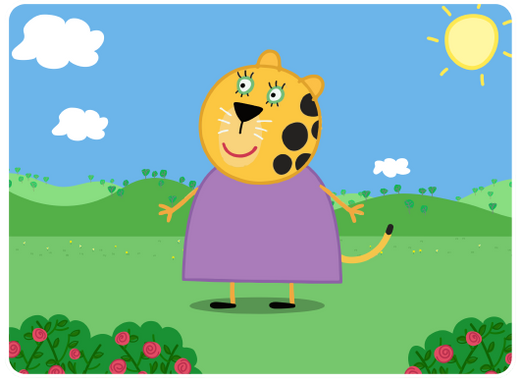 Bio
Name: Ms Leopard
Gender: Female
Voice: Katy Perry
Species: Leopard
Who is Ms Leopard?
Ms Leopard is a dressmaker. In the forthcoming 20th anniversary three-part special, we will see Ms Leopard and Peppa making a wedding dress for Mrs Cow's surprise wedding to Mr Bull.
What does Ms Leopard look like?
Ms Leopard wears a lovely purple dress with black shoes.
When will we see Ms Leopard?
We will be introduced to Ms Leopard in the special 20th anniversary episodes due to be aired in Spring 2024.
Who is the voice of Ms Leopard?
The voice of Ms Leopard will be provided by global superstar, US singer Katy Perry. We're sure her appearance will be a ROARing success!
Visit Peppa's Theme Park
and meet her family and friends… Peppa Pig World is part of the Paultons Family Theme Park and included in all entry tickets.