Granny Pig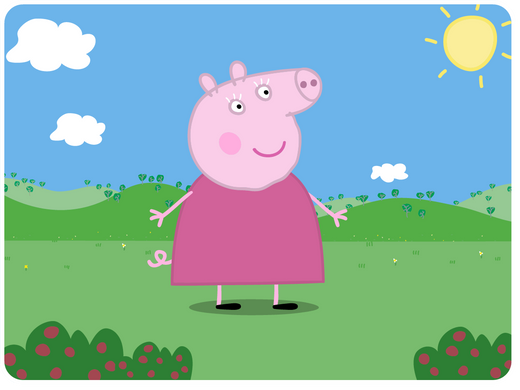 Bio
Name: Granny Pig
Species: Pig
Gender: Female
Most asked questions about Granny Pig character
1. How old is Granny Pig?
It is not clear how old Granny Pig is but it is believed she is 70 years old, the same as Grandpa Pig.
2. What are Granny Pig's Chickens called?
Granny Pig has three chickens called Jemima, Sarah and Vanessa, she also has a cockerel called Neville. They love to eat Grandpa Pig's lettuce. Peppa and George love to collect the chicken eggs.
Granny Pig loves it when Peppa and George visit her. She takes the kids to see Mummy Pig's old room, which is where they sleep when they visit. Granny Pig makes a delicious homemade chocolate cake which Peppa and George enjoy tasting when they come over to play.
Granny Pig loves old things. She stores them in her attic. Granny Pig and Grandpa Pig find it difficult to throw old things away.